Peru Surf Trips (Peru Surf Guide)

- Team Surf Peru knows when and where to find the best surf on any given day. We have a great understanding of how tidal changes, wind/swell directions, atmospheric pressure and the changes between winter and summer time effect Peruvian surf conditions... See more>
Surfing Lessons
- Our lessons are open to children, youth and adults coming from all skill levels in a choice of a group or perhaps a private class setting. Our surf lessons in Lima will work on your techniques to improve your paddling, positioning, timing and body balance...
See more>
Surf Peru Camp
- Our intensive surf camp in Lima, Peru is designed to make you a better surfer. Trainig every day with professional surf instructors to learn proper techniques and board control. They will provide the knowledge and encouragement to ensure that you will be riding waves on the first day of camp!..
See more>
Surf Peru Clothing
- Take the best SURF PERU Souvenir in our shop. We offer t-shirts, hats, surf bags, wetsuits, rushguards, stickers and more !
See more>
Surfboard Rentals - Sales
- Come and choose what you need!. Short boards, long boards, wetsuits, board bags, SUP's and surf gifts.
See more>
STAND UP PADDLE BOARDING LIMA
- Take a lesson and get a FREE HAT
See more>
TESTIMONIALS
Hear what surfers say about Team Surf Peru.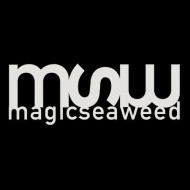 Our guide for the trip was Alberto from Team Surf Peru, a Lima local and lifelong Peruvian surfer. His local knowledge ensured we had a smooth trip, scored great waves and always had what we needed. When you are measuring your trip in weeks, local knowledge is priceless.
– Magic Seaweed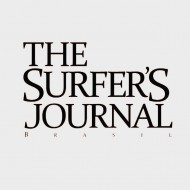 Durante passagem da equipe do The Surfer's Journal Brasil pelo Peru, fomos muito bem guiados pelo peruano José Alberto Lopez da Team Surf Peru, que nos levou para surfar um point break de esquerda só pra gente, que foi o ponto alto de nossa curta passagem pela terra das esquerdas intermináveis.
– The Surfer's Journal Brasil
My girlfriend and I were in Miraflores for a few days (our first time) so the first afternoon we walked down to the ocean and bumped into Alberto and Team Surf Peru. We told them we weren't surfing that day but would be back the next day. We brought another friend that lives in the area and the three of us had a blast. It was the first time surfing for all of us. Alberto (who spoke great English) and the other instructor were very helpful in the instructional portion as well as the hour+ we spent in the water. I partnered up with Alberto and he was very patient and encouraging helping me get back up on the board time after time. We paid what we felt was a very affordable price and got more than our money's worth of surfing time and friendly/helpful instruction.
– David M. from Davenport, Iowa