Peru has over 1400 miles of coastline, where the surf breaks year round and where all types of wave's can be found. The points, reefs and beach breaks receive their swells from storms in the South Pacific and also from major storms in the North Pacific. In the summer (our Winter) the surf averages 4 to 10 feet with some days easily reaching 20 feet. In the winter (our Summer) the surf averages 8 to 15 feet with days in the 20-foot plus size very common. Peru has an extremely large swell window and it can receive swells from the South, Southwest, West and Northwest.
–  SURFERtoday.com
---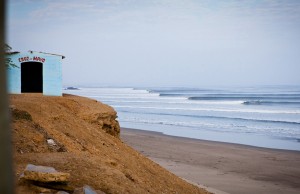 Chicama
The first wave magnet for the world's surfers visiting Peru. Having a 4km wavelength, mostly sandy bottom, a soft wave, and yearlong consistency. Chicama is able to hold small crowds. Common offshore winds in afternoons gives a spectacular show to visit. Click to watch video SEE MORE …Chicama Surf Guide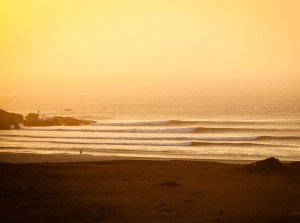 Bermejo
A beautiful isolated break, left-hander, 350-meter length, sandy bottom, no crowds, small rip, and consistency all year round. Bermejo allows you to surf without the stress of big and competitive crowds. Located in the desert.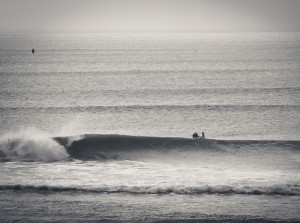 Pacasmayo
The second longest break in Peru, it is populated by Brazilian surfers who are willing to respect local guides and local surfers. Strong rip, with a reasonable 6 ft+ wave, breaking often with windy afternoons. El Faro (lighthouse) is the main point break in the area. Beautiful local architecture to view.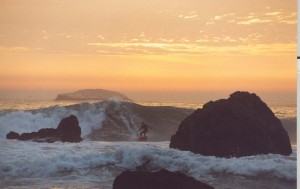 Centinela
Placed on a beautiful little bay protected from wind by a cliff. Easy to ride waves, small crowds, and friendly atmosphere. Soft rip.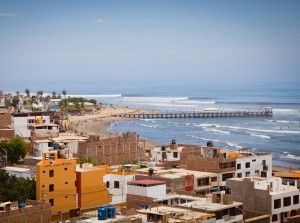 Huanchaco
A surf town with backpacker atmosphere, located 600 km north of Lima. Friendly left-hand wave with rip. Cold water most of the year, rocky bottom. Small crowds.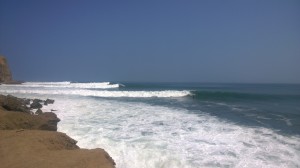 La Hedarrura
The best wave in Lima City. 800 meters length, crowded frequently, strong and fast wave. Worth a visit. Click to watch video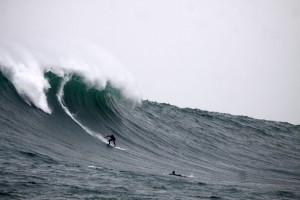 Punta Hermosa Area
Holding famous breaks for international surf contests like Punta Rocas, Senoritas, La Isla, El Paso, Caballeros and more. Frequently crowded but with chances to ride waves. 1 hour south of Lima. Worth visit.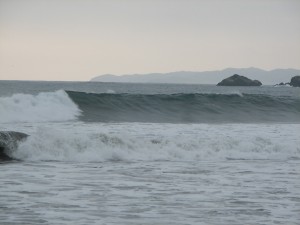 Puerto Viejo
Beautiful break south of Lima, sandy bottom, soft wave, easy ride and not many crowds. This spot is surrounded by ocean wildlife like Dolphins and Seabirds.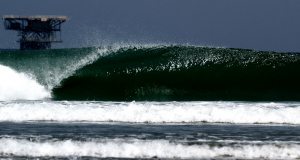 Lobitos
A popular surf break for locals and tourists. Holding quality waves from October to December. 3 Breaks: Lobitos, Mualles, and Piscinas. Mostly sandy bottom, perfect fast tubes, shallow warm waters, always crowded. (Strong rip in Lobitos)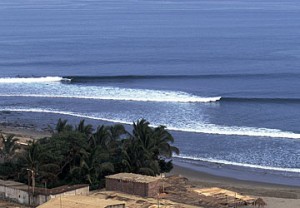 Mancora
The most touristic surf break in Peru. No wetsuit needed, usually mellow wave, with crowds all day long. Windy in the afternoons.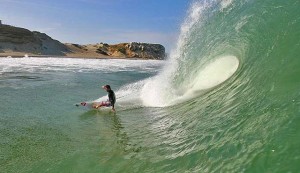 Organos
Located in a nice surf town 1100 km north of Lima. Beautiful soft break. Small crowds. Works mostly with north swells, visit October to January.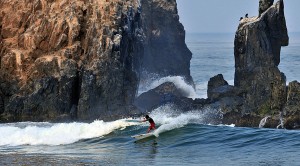 Cerro Azul
Made famous by the Beach Boys in the 1970s from the song Surfing Safari. Mini tubes breaking over sandy bottom. Located in fishing town, surrounded by ocean wildlife. Small crowds with small rip.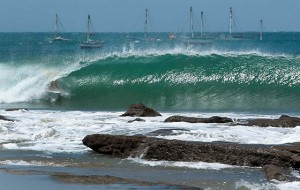 Cabo Blanco
The best wave in Peru. Pealing barrels until the end of the wave. Heavy crowds, rocky bottom. Suggested visit for advanced surfers. Works epic with north swells from October to January. Worth the visit.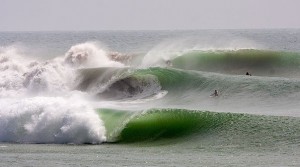 Panic Point
As the name suggests, surfers take off from a rocky point. Beautiful wave that works with southwest or west swells. Sometimes-heavy crowds, windy in afternoons. A bit tricky, as you have to avoid rocks where the wave breaks.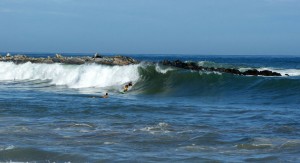 Playa Grande
Waves break over shallow rocky bottom. Perfectly formed barrels when there is no wind. Recommended only for advanced surfers. Located in middle of Peruvian desert.
SECRET SPOTS
Peru still has many secret spots to explore. Team Surf Peru has the local knowledge and tools to take you to them depending on swell directions, time of year and weather patterns.