Team Surf Peru strongly believes Peru is going to be the 7th surf mecca in the world along with Australia, Hawaii, California, Costa Rica, France, and Indonesia. Waves all year round with swells coming from multiple directions make Peru a must-visit.
Our team will take you on an unforgettable surfing trip showing you the perfect surf, food, accommodations and Peruvian culture. Our professional surf guides use their local knowledge to take you to the best surf breaks in Peru at the best times according to your surfing level.
Your trip options are limitless! Peru's massive coast has many of the world's best surf breaks, hanging with a local guide will ensure that you can surf every single day of your trip. Team Surf Peru will take you to the locations where you can expect to find empty lineups and perfect waves. The wave variety in Peru offers great surf for beginners, intermediates and advanced riders.  Check out some of the the surf breaks you can visit.
Peru is recognized as the having the best cuisine in the Americas. On your trip will get the chance to taste some of these Peruvian delicacies.
We start the trip on quality budget accommodations but offer luxury options upon request.
On your trip you will see Inca and pre-Inca monuments, cemeteries and temples, which you can visit. Team Surf Peru will make sure that your trip is smooth and worry free during your Peruvian Surfing Experience.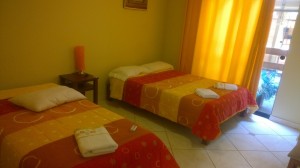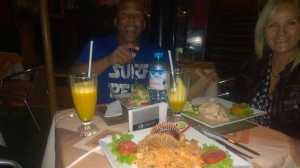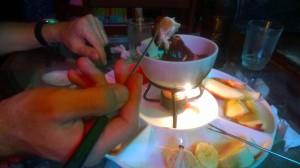 Peru Surf Trips:
1-Day Surf Trip In Lima
3-day, 5-day, 7-day, and 10-day+ packages available.
(Custom surf trips available upon request)
Every trip includes custom itineraries build by you and your surf guide; he will use knowledge of swells and current weather conditions to choose the best locations based on your abilities.
All-inclusive packages (3-day/ 7-day/ 10-day+):
Airport pick-up/ drop-off
Private transport
Patrol, road tolls, and parking expenses
Accommodation (based on double room)
Private guide
3 meals per day*
Boat transports in Chicama or Pacasmayo
Water and some cold beers
Some photos of trip
Team Surf Peru t-shirt or tank top
Visits to archeological sites or museums upon request
*Certain trips include surfing in remote locations away from towns or restaurants. In these circumstances we pack a lunch/ snack for the day.
One-Day trips
Transports to surf break of your choice
Private guide
Patrol, road tolls, and parking expenses
Board, wetsuit, leash, wax and or any other surf accessory
Water and snack
Team Surf Peru t-shirt or tank top
One-Day trips with accommodations/ breakfast also available 
For rates and payment please contact TeamSurfPeru@gmail.com